Smart Services, Good deals, and Places to know from a Parisian in Geneva
Useful apps, smart services, practical tips, and places to know that will make your life in Geneva easier, and your wallet happier… Here is my list of good deals, dug up especially for my readers. Share them with friends and family, or keep them your little secret!
Precious info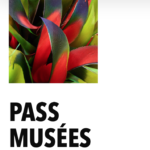 Geneva Museum Pass
The 40-franc pass gets you into temporary exhibits and some permanent collections, lets you explore new cultural institutions, and gives you exclusive discounts and perks at partnering museums. Passes are good for one year from the date of your first visit.
2019 only: Mirabaud is sponsoring free entry to the MAMCO museum of modern art for all visitors, all year long.
For more info and to get your Pass: museesdegeneve.ch
Where to find moderately priced brand-name cosmetics:

Import Parfumerie: high-end and luxury beauty products at affordable prices. Free shipping when you order online. More info: impo.ch
Pharmacie Principale: another great place to get high-end hair care à la Parisienne, like Leonor Greyl and Christophe Robin (the masks and shampoo I told you about in another article), without the hefty markup that usually comes with imported goods. Getting there: Rue de la Monnaie 3, 1204 Geneva.
and books: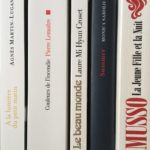 La Librairie Pacifique
If you're a bookworm looking for good deals, this is the place for you. This bookstore sells foreign books at the same prices you'd find where they were originally published. For example, a book published and sold in France for 10€ would only cost you around 11.50 Swiss francs at Pacifique, versus 16 francs in other Swiss bookstores. (All you take into account is the exchange rate.) Also a great place to find good deals on textbooks.
Getting there: Librairie Pacifique – Rue Dancet 5, 1205 Geneva. Phone: +41 22.321.89.27. Email:
Smart services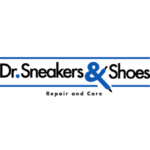 Dr. Sneaker
Give new life to your sneakers. This place was opened by a few young entrepreneurs, and it's wonderful. How does it work? With the help of steam cleaning brushes, Dr. Sneaker professionals deodorize, disinfect, and deep clean your shoes, inside and out, and repair them if necessary. You'll be amazed at the result! They also have other shoe repair and personalization services. 10 Rue Vallin, 1201 Geneva. 10-50 Swiss francs.
More info: drsneakersnshoes.com
on the topic of sustainable fashion, another service caught Le Colibry's eye…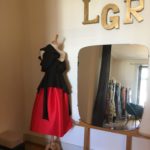 La Garde Robe
Rent an outfit from a carefully curated selection of designer and boutique dresses. Keep your dress for 4 days; includes pick up and drop off services and dry cleaning. Good deals, but price varies by dress and brand. Drop off dresses that are collecting dust in your own closet while you're there. You'll get a 25% commission every time someone rents your dress.
More info: La Garde Robe showroom in Geneva's Eaux-Vives neighborhood, by appointment only: +41 78 909 38 07 and in the Eaux-Vives 2000 shopping center. lgr-geneve.com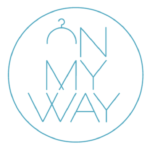 On My Way
Practical and sustainable dry cleaning.
How does it work? Place your order at onmyway.com, put your garments in your personalized laundry bag (which you'll be sent when you place your first order), drop off the bag in one of the many convenient locations around the city, including nearly every Migros and gas station, and wait for a text when your clothes are clean. Bonus points: eco-friendly.
More info: on-my-way.com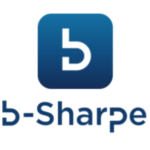 b-sharpe
Currency exchange for small and medium businesses and individuals. You don't have to be an expert investor to use it. I've personally used it several times, and I can tell you that it's easy to use and the service you get is personalized to your needs.
For all EUR to CHF transactions (and vice versa), b-sharpe offers the best rates available, even better than what you would get at the bank. Plus, save around 70% on fees. It's free to open and manage your account, and both €/Swiss franc transfers and € transfers to EU countries are also free. Once you sign up for your account, the service is super easy to use. You can even sign up for exchange rate alerts; b-sharpe will email you when the best rates are available. More info: b-sharpe.com
Foodie guide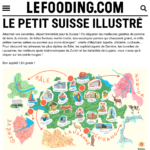 Le Fooding Suisse
For those of you who aren't familiar with Le Fooding, it's an up-to-date guide (paper edition + website + app) to the best restaurants, chefs, bars, B&Bs and hotels of our time. The guide is renowned by foodies in France who are always in search of the next best spot, and known for its restaurant reviews. And now it's also available for Switzerland. To find the best and trendiest spots in Basel, Geneva, Lausanne, Zurich, and Lugano, click the red dots on the map at this address! Learn more: lefoodingsuisse.com 
Useful apps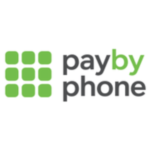 paybyphone.ch
A must-have app for worry-free parking. Paybyphone lets you pay for parking right from your phone. No need to carry around spare change or even get your credit card out of your wallet… The first time you use the app, it will store your credit or debit card and your license plate number for easy future access. Bonus points: paybyphone notifies you when your parking is about to expire, so you don't have to stress out or wonder if you car will have a ticket on it when you get back. Decide how far in advance you'd like to get your alert, and change it via the app if need be.
More info: paybyphone.ch
Good to know: this app is available in many other cities around the world.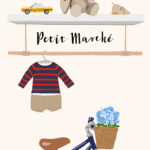 Le Petit Marché
An online marketplace for buying and selling quality secondhand children's clothing and accessories. The app is well designed and illustrations by Marine de Quennetain are a nice touch, making you feel like you're shopping in a bright boutique instead of on your couch. The condition of every item is verified before it goes online, and photos are available to ensure the best possible buying and selling experience.
Bonus points: the app is free to download, and if you buy direct you don't pay commission. If you buy via the app, 10% of your total is added on to cover handling fees. For now, the app is only available for iPhone and in the greater Geneva area.
Other good deals to know:
Trips into town from the airport are free: before you leave baggage claim, be sure to pick up a free bus ticket from the machine next to the exit. Valid 80 minutes.