Healthy Eating, Healthy Living – 10 Environmentally Friendly Food and Lifestyle Tips
How can you protect the planet, eat healthy, and fight food waste? Here are a few simple ideas – that you can easily work into your lifestyle – for choosing a healthy and balanced diet without damaging the environment, and eating organic and opting for shorter food supply chains without breaking the bank.
Eat seasonally and locally
Embrace the seasons
Why it matters: it takes about 24 times more energy (which = more CO2 in the atmosphere) to grow a strawberry in a greenhouse and import it by plane in February than to buy a locally grown strawberry in May.
How to: hang up a seasonal produce calendar in your kitchen to make your life easier and help you navigate green eating (click images to zoom in).
Eat local
Buy directly from farms in your area or shops that sell locally produced goods, or sign up for a community-supported agriculture (CSA) box.
How to, from Paris to Geneva:
– France has CSA programs (called AMAPs, or Associations pour le maintien d'une agriculture paysanne, in French) that deliver to stores.
– the city of Geneva put out a list of restaurants around town that are locally owned and sourced. ville-geneve.ch
Order meal kits that are delivered with a recipe and the exact amount of each ingredient.
You might like: quitoque.fr, beyondfood.ch
Change your habits slowly but surely
Go organic for healthier eating
When you eat organic, you're protecting the land, water sources, and your own health.
Buy in bulk and be sure you always have a reusable shopping bag on hand
Learn to cook quick and easy meals
Cooking with fewer processed foods reduces the amount of additives and preservatives you ingest, the amount of packaging that is produced and thrown away, and transportation and refrigeration energy costs. There are many ways to learn…
Cooking doesn't have to be complicated: check out Le Colibry's favorite easy and delicious recipes
Or, follow chefs and foodies you like on Instagram, where they are likely to share recipes. Le Colibry especially loves Cyril Lignac, who came to the rescue for my own family dinner more than once during lockdown with his live cooking show every weeknight at 7 p.m. and the detailed recipes he posts on his Facebook page @cyril_lignac
Start a garden, grow herbs on your balcony or in your kitchen
It's aesthetically pleasing and easy to do. Even if you don't have a particularly green thumb or much room to spare, smart organic herb gardens make indoor gardening a breeze. Zero maintenance required, just watch it grow.
You might like: the SMART Veritable Garden or the Modern Sprout Hydroplanter
Find a good catch with the help of the Marine Stewardship Council (MSC). Look for the MSC label to help stop overfishing. Mullet, whiting, and mackerel are all good choices. The WWF guides have more information about where different types of fish are caught and recommendations for sustainable seafood.
Editor's note: If you really can't live without salmon, opt for organically farmed fish from Scotland or Ireland.
Eat less meat and other foods with a high water footprint
Why it matters: 20,000 liters of water and about that same amount of energy, plus a liter of gas, go into producing just 1 kilogram of beef.
Good to know: some fruits, vegetables, and other plants also take a lot of water to produce. Nuts, coffee, and cacao, to name a few (click images to zoom in).
Fight food waste with the click of a button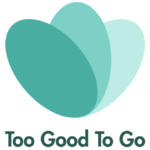 How to: the Too Good to Go app partners with restaurants and grocery stores to offer discounts on food that would otherwise be thrown away. Just download the app, choose your favorite local eatery, reserve your meal or grocery box, and go pick it up.
A very handy and well-designed app.
If you need some inspiration…
The WAG app – We Act for Good by the WWF can help
This French app helps you adopt new eco-friendly habits at your own pace. You are free to choose from among any of the easy and actionable goals it suggests. It is also a wonderful source of information, which you can use to improve your environmental literacy. wwf.org
Read more: 15 eco-friendly tips & ways to save energy and reduce your carbon footprint
Stay up to date with what's happening at Le Colibry – follow me on Instagram, Facebook, and sign up below to receive my newsletter